10th Annual Kiptopeke Sea Kayaking Symposium
September 25

-

September 27
Instructors: Jen Kleck, Tom Noffsinger, Alison Sigethy, Jeff Atkins, Ashley Brown, Rick Wiebush, Ed Schiller, Ken Fandetti, Brian Blankinship, Paula Hubbard, Greg Hollingsworth
Cost: $450 (includes three days of classes + three nights lodging + Sat. dinner)
The Kiptopeke Symposium routinely is a fabulous event. People love it! There are several reasons for all the positive reviews including:
the range of courses, with everything from novice to advanced level courses; and the number of courses, with about 10 to choose from each day
the quality of the coaches, who are the best in the mid-Atlantic area and include some who are considered to be the best in the country
the mix of participants, who come from 10 -12 different states, some as far away as Tennessee, Texas, California, Florida and Canada!
the fact that the vast majority of participants stay together in the fantastic lodges, which helps create a wonderful sense of community
the venue itself, next to the Virginia barrier islands, and with immediate access to the calmer waters of the Chesapeake Bay and the rougher conditions that can be had in the Atlantic Ocean.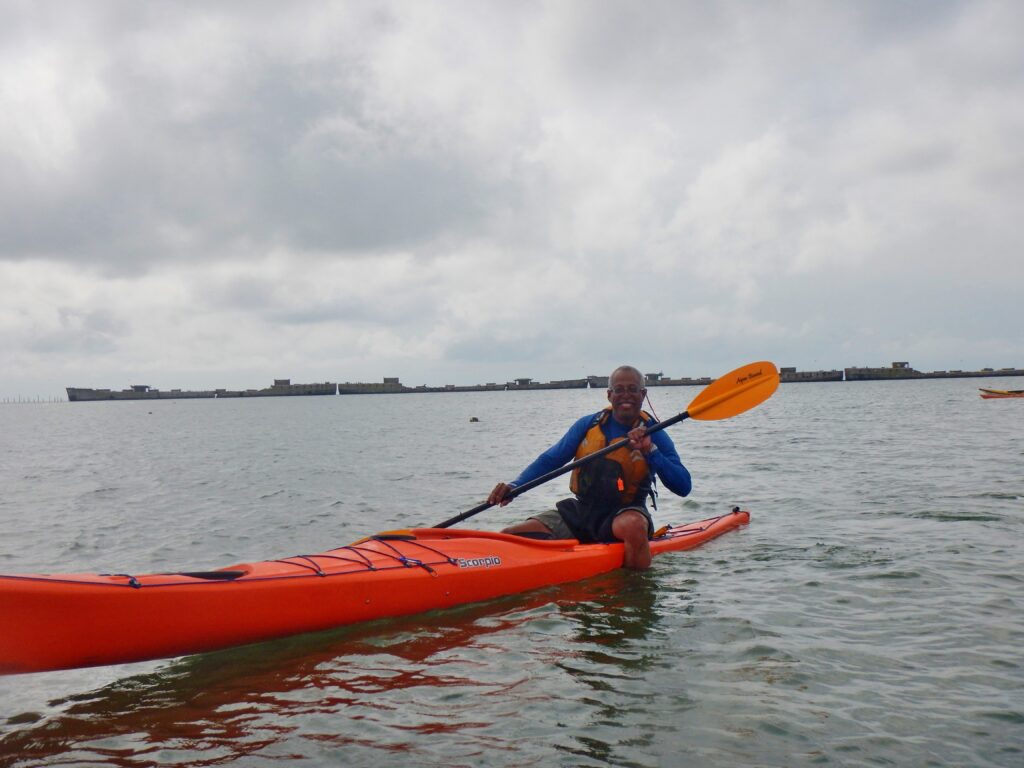 The 2020 courses will be finalized by about May 1 and registration will start that date as well. We plan to offer the most popular courses from past years, plus some new ones. Typical courses include:
Beginning and Advanced Rolling 
Greenland Skills
Intermediate skills
Life on the Edge and Open Water Skills
Intro to Surf; Advanced Surfing
Intro to Rougher Water
Basic and Advanced Rescues
Towing
Paddling with Grace and Style
Edging and Bracing
Wreckage in the Wave Train
Barrier Island touring trips
If you would like to get a better sense of the kinds of courses that have been offered, Go to Cross Currents Sea Kayaking / Symposium
Also, don't forget to check out the video here: